Covid-19, or the now infamous coronavirus, has put the brakes on life as we know it.  The large scale closure of offices and businesses globally, and now in India too, is taking a huge toll on the world economy and livelihoods.  A recession is upon us, and governments of industrialized nations have announced huge stimulus packages to assist various beleaguered industries like aviation, tourism, hotels, and small and medium sized businesses.  However, it is completely unclear how all of this will pan out.
India, which was already seeing a slowdown in growth, is stuck between a rock and a hard place.  With a high fiscal deficit, the government's hands are tied.  But, can this threat be converted into an opportunity, and can foreign investment save the day for India?
The manufacturing and industrials sector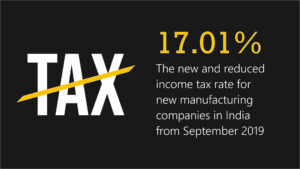 Already with the US-China trade war, a number of global companies have been diversifying their supply chains.  In the post-Coronavirus world, this will only intensify.  Countries like Vietnam, Thailand, Bangladesh and others have benefitted from this diversification so far.  But, India is well poised to attract more of this investment.  In September 2019, the Indian government reduced income tax rates for new manufacturing companies to 17.01% (inclusive of surcharge and cess), which brought its rates in line with most countries in the ASEAN region.  Moreover, various sector-specific industrial parks have been set up in various Indian states with the promise of dedicated power, water and other infrastructure.  Hindustan Unilever (HUL), for example, has already initiated the process of establishing a new manufacturing subsidiary in India with an initial investment between INR500 to 800 crores (US$80 to 110 million).  Additionally, various specialty chemicals and other products manufacturers are aggressively looking at India, both for diversification and also to supply to the Indian market (where there is still some growth).  Therefore, once the dust settles, India should see a significant uptick in foreign direct investment in the manufacturing and industrials sector.
The technology sector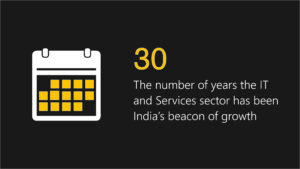 The IT and services sector has been a beacon of India's growth story for the last three decades. Additionally, in the last decade, sectors like e-commerce, fintech, big data, robotics and others have grown exponentially.  With the changes in the immigration policies of the US and many European countries, it has become more difficult to recruit foreign IT professionals, and international companies have been forced to increase the outsourcing to India of their software development and business functions.  The coronavirus scare and the impending slowdown will put a pressure on companies to cut costs, and India with its engineering talent and lower price point should see more foreign technology companies (especially middle market ones) set up operations in India.  This will also indirectly boost the commercial real estate sector, especially in India's IT hubs.
The pharmaceuticals and healthcare sector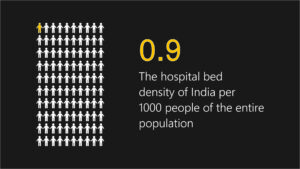 One of the biggest issues that pharmaceutical companies have faced in this crisis is a shortage of active pharmaceutical ingredient (API), which is required to manufacture most drugs.  Most of the API manufacturing units are in China, and with the shutdown in Wuhan, many Indian pharmaceutical companies saw disruptions.  This has driven home the point that API manufacturing has to be localized in order to avoid over dependence on one market.  It is expected that API capacities in India will be increased by multinational and Indian pharmaceutical companies.  In addition, the clinical trials and drug discovery market may also see added investments, especially as companies seek to do large scale trials for various new drugs.
India has a very low hospital bed density of 0.9 per 1000 people.  When you compare this with other countries, it is woefully inadequate.  The speed with which China built a 10,000 bed hospital in Wuhan to tackle the coronavirus crisis has highlighted the need for government and private sector participation in India's healthcare and hospitals sector.  This is a segment which can be a huge multiplier, and foreign investors, who bring in systems and capital, will find it very attractive to invest in this space.
The insurance sector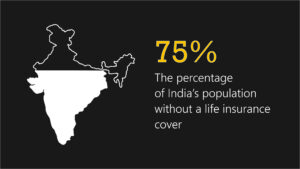 India is a grossly underpenetrated insurance market with almost 75% of the population not having any life insurance cover.  Health insurance coverage, which has seen an uptick in the last few years, is also low.  Increasing medical costs and fears of unknown illnesses like the coronavirus will, most likely, result in a rush for life and health insurance policies.  The insurance sector offers the chance for unbridled growth over the next couple of decades.  Already a number of foreign investors are active, but those who can show product innovation and flexibility (as opposed to a one size fits all focus) stand to benefit more.  An increase in the capitalization and reorganization of insurance joint venture companies is definitely on the cards.
Mergers & Acquisitions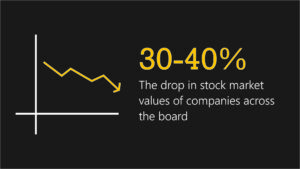 Once the cash markets free up somewhat, mergers and acquisitions will rebound in a big way.  Indian company valuations have been obdurately high over the last couple of years even though earnings growth has not matched up.  With the 30 to 40% drop in stock market values of companies across the board, acquisition price points will dip, and foreign investors may find it easier to get a toehold in the Indian market.
All in all, although businesses globally are currently wondering how bad the situation will get before things improve, the mid- to long term investment and M&A opportunities in India, especially in the industrials, technology, pharmaceuticals, healthcare and insurance sectors appear fairly bright.